---

INTERNATIONAL JOURNAL OF ENGLISH LANGUAGE, LITERATURE AND TRANSLATION STUDIES (IJELR) is a quarterly, Indexed, Refereed, and Peer Reviewed Open Access & Printed Journal (Published in March, June, Sept, and December) devoted to the critical and scholarly study of the new and the established Language, literatures in English around the world in its various manifestations as International English Literature, Postcolonial Literatures, Commonwealth Literature, New Literatures in English, and World Writing in English. It welcomes articles on the relationships among the new literatures and between the new and the established literatures.
For submissions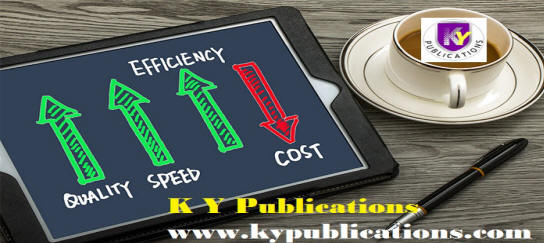 To submit an article to IJELR, please send us an email attachment to editorijelr@gmail.com, editorkypublications@gmail.com
All submissions must be received online, as email attachment.
Before Submission, please check your article format : 1.Title 2. Author (s) Details 3.Abstract 4.Key Words, 5 Introductions/discussion 6.References/Work cited 7. Author Photograph (optional)
Authors should be submitted article along with author agreement form Click here for download
Journal Key Words: English Literature Journal, Print Journal, Linguistics Journal, Translation Journal, Indian English Literature Journal, Online English Journal, Indexed journal, English Language Journal, English Journal With Impact Factor
NOTE: The submission must not have been previously published, nor should it be under consideration for publication elsewhere. We also have a strict policy against plagiarism. The plagiarism is checked through two methods: reviewer check and plagiarism prevention tool. All submissions will be checked by online software before being sent to reviewers. Editor in Chief having the right to publish or reject the article in pre or post publication
updated on 01-08-2015

Submission Open For Volume 7. Issue 1:2020 (Under Progress)
Author

Article
Page No
MAHAPATRA'S BELLES' AGGRIEVED HUNT FOR EXISTENTIALISM AND SELF
Dr PRIYANKA SHARMA
Associate Professor, Department of English
KIET, Ghaziabad
doi: 10.33329/ijelr.7.1.1
1-5

ENGLISH FOR PROFESSIONAL COMMUNICATION
RAJIVA RANJAN


683101

doi:

10.33329/ijelr.7.1.6

6-8


CLIMATE FICTION IN THE ERA OF ANTHROPOCENE: A READING OF SELECT TEXTS OF AMITAV GHOSH
MANEESHA K
PhD Research Scholar, Department of English & Comparative Literature, Central University of Kerala, Kasargod, Kerala
doi:

10.33329/ijelr.7.1.9

9-13

HOW TO ATTAIN ZENITH IN LIFE
Dr. Ku. RICHA SHRIVASTAVA
PhD, IITR, Roorkee, Ruchilifescape, Jatkhedi, Hoshangabad Road, Bhopal, M.P. India
doi:

10.33329/ijelr.7.1.14

14 -19

CULTURAL ELEMENTS IN TRANSLATION: AN OVERVIEW
Dr. DIPTI RANJAN MAHARANA
Lecturer in English, U.N. (Auto) College of Sc. and Tech.,
Adaspur, Cuttack, Odisha
doi:

10.33329/ijelr.7.1.20

20 -23

THE SPACE OF COMITY AND CONJUGALITY IN WOMEN'S LIFE; A STUDY BASED ON THE FILMS MITR: MY FRIEND AND ENGLISH VINGLISH
DHEMA K.S
Assistant Professor
Sri Krishna Adithya College of Arts And Science College
doi:

10.33329/ijelr.7.1.24

24 -25

PORTRAYAL OF WOMEN CHARACTERS IN THAT LONG SILENCE
SADAF MUSHTAQ NASTI
M.Phil English Literature
doi:

10.33329/ijelr.7.1.26

26 -31

WOMEN AS THE 'OTHER': A VICTIM OF SOCIAL EXCLUSION
Dr. SANGHAMITRA SWAIN
doi:

10.33329/ijelr.7.1.32

32 -35

TRAGEDY: AN IRREPLACEABLE LOSS AND A DECLARATION OF IMMORTALITY
A.V.KRISHNA RAO
Lecturer in English, Bapatla College of Arts & Sciences, Bapatla, A.P., India
doi:

10.33329/ijelr.7.1.36

36-40

DECONSTRUCTING LITERARY NONSENSE IN LEWIS CARROLL'S
ALICE IN WONDERLAND
CAROLIN CHRIS
Assistant Professor & Research Scholar,
Sri Krishna Adithya College of Arts and Science, Coimbatore
India
doi:

10.33329/ijelr.7.1.36

41-43

A POSTCOLONIAL STUDY ON KAMILA SHAMSIE'S SELECT NOVELS
SOYIMLA AKUM
Ph.D. Scholar, Nagaland University, Kohima: Nagaland
India
doi:

10.33329/ijelr.7.1.44

44-47

INDO-CANADIAN PERSPECTIVES WITH REFERENCE TO WOMEN'S STUDY
Dr. PRIYA SHARMA
Assistant Professor, Department of English, Jazan University, Jazan
Kingdom of Saudi Arabia
doi:

10.33329/ijelr.7.1.48

48-53

TRANSLATOR SUBJECTIVITY FROM THE PERSPECTIVE OF FEMINIST TRANSLATION THEORY
BINGHUI LI
Associate Professor, School of ELLL
Beijing International Studies University, Beijing, China
doi:

10.33329/ijelr.7.1.54

54-59


REVELATION OF IDENTITY CONFLICT'S RESTORING DYSTOPIAN FICTION IN "MAURICE CARLOS RUFFIN: WE CAST A SHADOW"
PRIYANKA NARESH SHARMA
Student of MA English, (Shri Govind Guru University Godhra, Gujarat).
doi:

10.33329/ijelr.7.1.60

60-68


DESIGNING AN ENGLISH LANGUAGE PROFICIENCY TEST FOR FIRST-YEAR UNIVERSITY STUDENTS
HASSAN SAEED AWADH BA-UDHAN1,
WADDAH SALEH MOHAMMED MAHWARI2
1Seiyun University – Yemen, 2Abyian University – Yemen
doi:

10.33329/ijelr.7.1.69

69-91


THE QUEST FOR LOVE IN KAMALA DAS´ POETRY
NITESH
Language Lab Instructor
Govt. College, Jind
doi:

10.33329/ijelr.7.1.92

92-94

Remaining Articles will be uploaded very shortly
IJELR Highlights
Country of Publication: India
Established : 2014
Publisher: KY Publications. India
Frequency: Quarterly
Publication Dates: March, June, Sept, and December
Language : English
Format : Print & Online
Scope :English Literature, ELT, Translational Studies,Linguistics, etc.,
Author Fees : Yes
Open Access: Yes
Review: Blindfold
Refereed: Yes
Abstracted: Yes
Indexed: Yes
Policy: Peer-reviewed,
Peer Review Time: 7-14 working DaysReview process: three step process
Step 1: Checking for plagiarism with latest softwares
Step 2: Review by external examiner
Step 3:Reviewed by Editor-in-chief/Editorial Board MemberSuper Express Mode:1-2 working Days
Submission Via E-mail Attachment: editorijelr@gmail.com, editorkypublications@gmail.com
Focus and Scope
IJELR publishes original papers, review papers, conceptual framework, analytical and simulation models, case studies, empirical research, technical notes, and book reviews in the fields of:
Comparative Literature

Critical Theory

Cultural Studies

CALL

Discourse and Inter language Pragmatics

Discourse and Organization

English Literature

ELT and Related studies

ESL, ESP,EFL etc.,

Interdisciplinary Approaches in Literature

Interpreting Studies

Literary Studies

Literary Theory and Cultural Studies

Literature and Media

Literature in Translation

Translation in Literature

Translation Studies

Translation Studies

Translation and Globalization

World Literature

And other related themes
Types of papers Accepting
> Original Research Articles
> Express Papers: Research Article Needs to Publish within short period (2-3 working days after submissions)
> Review Articles
> Short Communications
> Case Studies
> Letters to the editors and book reviewers
> Abstracts/Full Papers of Seminars and symposia will also consider for publications

This work is licensed under a Creative Commons Attribution 4.0 International License.
©Copy Right www.ijelr.in, Andhra Pradesh, India
Published by
KY Publications, Bharathpet, Guntur,Andhra Pradesh
India