---

INTERNATIONAL JOURNAL OF ENGLISH LANGUAGE, LITERATURE AND TRANSLATION STUDIES (IJELR) is a quarterly, Indexed, Refereed, and Peer Reviewed Open Access & Printed Journal (Published in March, June, Sept, and December) devoted to the critical and scholarly study of the new and the established Language, literatures in English around the world in its various manifestations as International English Literature, Postcolonial Literatures, Commonwealth Literature, New Literatures in English, and World Writing in English. It welcomes articles on the relationships among the new literatures and between the new and the established literatures.
For submissions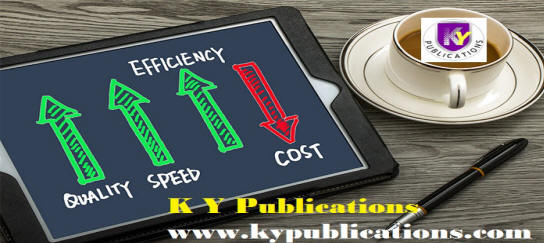 To submit an article to IJELR, please send us an email attachment to editorijelr@gmail.com, editorkypublications@gmail.com
All submissions must be received online, as email attachment.
Before Submission, please check your article format : 1.Title 2. Author (s) Details 3.Abstract 4.Key Words, 5 Introductions/discussion 6.References/Work cited 7.Author Photograph (optional)
Authors should be submitted article along with author agreement form Click here for download
Journal Key Words: English Literature Journal, Print Journal, Linguistics Journal, Translation Journal, Indian English Literature Journal, Online English Journal, Indexed journal, English Language Journal, English Journal With Impact Factor
NOTE: The submission must not have been previously published, nor should it be under consideration for publication elsewhere. We also have a strict policy against plagiarism. The plagiarism is checked through two methods: reviewer check and plagiarism prevention tool. All submissions will be checked by online software before being sent to reviewers. Editor in Chief having the right to publish or reject the article in pre or post publication
updated on 01-08-2015

Volume 5.Issue 1.2018 (Jan-Mar)
Author
Article
Page No
A STUDY OF SOUND DEVICES IN POEMS OF TIGRIGNA FOCUSING ON CONSONANCE [C-V-C]
HAYELOM BARO1, Dr. PAWAN DEWINDI2
1Lecturer in English literature, Aksum University, Ethiopia and Pursuing PhD at Parul University, India faculty of arts 2Registrar (Corporate Relations and Human Resources) Faculty of arts, Parul University, Limda, Waghodiya Vadodara-391760, Gujarat-India
1-4

STUDY OF ENGLISH LANGUAGE IN RELATION TO NATIONAL AND GEOGRAPHICAL ORIGINS
ANAND SONI1, Dr. ANITA THAKUR2
1Assistant Professor, Dept. of English, Shri Vaishnav Institute of Law, Indore (MP) Email: anand.soni21may@gmail.com 2Head of the School of Interdisciplinary Sciences, Symbiosis University of Applied Sciences, Indore
5-10

Remaining Articles uploaded very shortly
IJELR

Highlights


Country of Publication:

India

Established :

2014


Publisher:

KY Publications. India


Frequency:

Quarterly


Publication Dates:

March, June, Sept, and December


Language :

English


Format :

Print & Online


Scope :

English Literature, ELT, Translational Studies,Linguistics, etc.,


Author Fees :

Yes


Open Access:

Yes

Review: Blindfold


Refereed:

Yes


Abstracted:

Yes


Indexed:

Yes


Policy:

Peer-reviewed


Peer Review Time:

7-14Days

Review process: three step process
Step 1: Checking for plagiarism with latest softwares
Step 2: Review by external examiner
Step 3:Reviewed by Editor-in-chief/Editorial Board Member
Super Express Mode:1-2 Days


Submission E-mail :

editorijelr@gmail.com, editorkypublications@gmail.com
Focus and Scope
IJELR publishes original papers, review papers, conceptual framework, analytical and simulation models, case studies, empirical research, technical notes, and book reviews in the fields of:
Comparative Literature

Critical Theory

Cultural Studies

CALL

Discourse and Inter language Pragmatics

Discourse and Organization

English Literature

ELT and Related studies

ESL, ESP,EFL etc.,

Interdisciplinary Approaches in Literature

Interpreting Studies

Literary Studies

Literary Theory and Cultural Studies

Literature and Media

Literature in Translation

Translation in Literature

Translation Studies

Translation Studies

Translation and Globalization

World Literature

And other related themes
Types of papers Accepting
> Original Research Articles
> Super Express Papers: Research Article Needs to Publish within short period (2-3 days after submissions)
> Review Articles
> Short Communications
> Case Studies
> Letters to the editors and book reviewers
> Abstracts/Full Papers of Seminars and symposia will also consider for publications

This work is licensed under a Creative Commons Attribution 4.0 International License.
©Copy Right www.ijelr.in, Andhra Pradesh, India
Published by
KY Publications, Bharathpet, Guntur,Andhra Pradesh
India