---

International Journal of English Language, Literature and Translation Studies (IJELR) is a quarterly, Indexed, Refereed, and Peer Reviewed Open Access & Printed Journal (Published in March, June, Sept, and December) devoted to the critical and scholarly study of the new and the established Language, literatures in English around the world in its various manifestations as International English Literature, Postcolonial Literatures, Commonwealth Literature, New Literatures in English, and World Writing in English. It welcomes articles on the relationships among the new literatures and between the new and the established literatures.
For submissions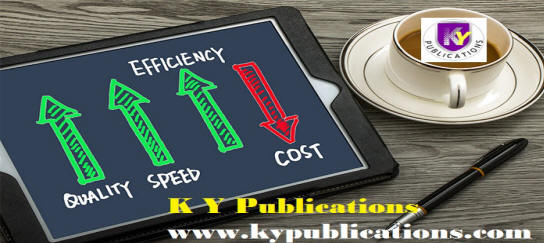 To submit an article to IJELR, please send us an email attachment to editorijelr@gmail.com, editorkypublications@gmail.com
All submissions must be received online, as email attachment.
Before Submission, please check your article format : 1.Title 2. Author (s) Details 3.Abstract 4.Key Words, 5 Introductions/discussion 6.References/Work cited 7. Author Photograph (optional)
Authors should be submitted article along with author agreement form Click here for download
Journal Key Words: English Literature Journal, Print Journal, Linguistics Journal, Translation Journal, Indian English Literature Journal, Online English Journal, Indexed journal, English Language Journal, English Journal With Impact Factor
NOTE: The submission must not have been previously published, nor should it be under consideration for publication elsewhere. We also have a strict policy against plagiarism. The plagiarism is checked through two methods: reviewer check and plagiarism prevention tool. All submissions will be checked by online software before being sent to reviewers. Editor in Chief having the right to publish or reject the article in pre or post publication
updated on 01-08-2015

Submission Open For Volume 8 Issue 2: 2021
Author ID
Article Info
Page No
THE DEHUMANIZATION OF HUMANITY IN EUGENE O'NEILL'S THE HAIRY APE
Dr. PRAKASH EKNATH NAVGIRE
Sir Vithaldas Thackersey College of Home Science (Autonomous), SNDT Women's University, Mumbai, Santacruz west, Mumbai
doi: 10.33329/ijelr.8.2.1
1-4

CALLING OUT THE DOPPELGÄNGERS: QUESTIONING THE IDENTITIES OF STOPPARD'S ROSENCRANTZ AND GUILDENSTERN
SAMRAGNGI ROY
Jadavpur University, Kolkata English Department
Email: samragngi123@gmail.com
doi: 10.33329/ijelr.8.2.5
5-12

SEARCH FOR BEAUTY AMIDST RESTRICTIONS OF LIFE IN TONI MORRISON'S THE BLUEST EYE AND SULA
Dr. O.KUMARA SWAMI
Asst. Professor of English, Sree Chaitanya College of Engineering, Karimnagar-505527, Telangana State., India.
Email Id: kumaraswami.o@gmail.com
doi: 10.33329/ijelr.8.2.13
13-15

WOMEN OF DECADENCE IN THE INDIAN FIN DE SIÈCLE IN PARO: DREAMS OF PASSION
Dr. MAUSUMI ROYCHOUDHARY
Asstt. Prof. in English, Amity University Chhattisgarh
doi: 10.33329/ijelr.8.2.16
16-19

REINVENTING THE SELF- AN EXISTENTIAL PERSPECTIVE TO ARUNDATHI ROY'S "THE GOD OF SMALL THINGS"
Dr. K. JAYA
Assistant Professor
Karpagam Academy of Higher Education.
doi: 10.33329/ijelr.8.2.20
20-24

WOMEN AS VICTIMS IN J.M. COETZEE'S NOVEL 'DISGRACE'
MRIDULA RASHMI KINDO
Associate Professor of English, IGNOU, New Delhi.
Email:mridularkindo@yahoo.in.
doi: 10.33329/ijelr.8.2.25
25-34

THE DYNAMICS OF ONLINE LEARNING
Dr. Chitra Krishnan1, Capt. Dr.V. Parimala Venu2
1Assistant Professor of English, Department of English, GITAM School of Gandhian Studies, GITAM (Deemed to be university), Visakhapatnam. Email:ckrishna@gitam.edu
2Associate Professor of English, Department of English, GITAM School of Gandhian Studies, GITAM (Deemed to be university), Visakhapatnam. Email:pvallams@gitam.edu
doi: 10.33329/ijelr.8.2.35
35-38

FLIPPED LEARNING: AN INNOVATIVE APPROACH IN TEACHING-LEARNING PROCESS
Dr. W. GRACE SHANTHI
Assistant Professor of English,
Kakatiya Institute of Technology and Science, Warangal
Email id: wgs.mh@kitsw.ac.in / gracekishore4@gmail.com.
doi: 10.33329/ijelr.8.2.39
39-44

Characterising the Practice of Community Interpreting in Cameroon
GANDU Sebastien
Translator
Conference interpreter Tel:+237677513631
Email: sgandu2000@yahoo.com
Advanced School of Translators and Interpreters (ASTI) University of Buea, Cameroon.
doi: 10.33329/ijelr.8.2.45
45-57

SCHEME OF 'ETYMOLOGICAL ANALOGY' EMPLOYED IN THE NAMES OF CERTAIN HEROES AND THEIR DERIVATIONS IN THE EPIC 'MAHABHARATA'
Arzoo Choubey
Research Scholar, Department of English and other European Languages,
Dr. Harisingh Gaur Vishwavidyalaya (A Central University).
doi: 10.33329/ijelr.8.2.58
58-61

FIGURATIONS OF OPPRESSION AND LIBERATION:
THE AMBIGUITY OF RELIGION IN ERNEST GAINES' IN MY FATHER'S HOUSE.
N'GUESSAN Koffi Eugene
Alassane Ouattara University - Bouake, Côte d'Ivoire.
Email: enguessan@live.com.
doi: 10.33329/ijelr.8.2.62
62-74

DO SECOND LANGUAGE LEARNERS FOLLOW A PATTERN SIMILAR TO FIRST LANGUAGE LEARNERS IN VOCABULARY ACQUISITION?
Dr. VIJAYA
Assistant Professor
The English and Foreign Languages University, Lucknow campus, India.
Email: vijuciefl@gmail.com.
doi: 10.33329/ijelr.8.2.75
75-81

HEALING THE SELF WITH CATHARTIC PRAXIS OF POETRY: A CRITICAL STUDY OF JOHN DONNE'S RELIGIOUS VERSE
Anasuya Adhikari1, Dr. Birbal Saha2
1Independent Scholar & Former AT, TIGPS, Jalpaiguri, WB, India
2Professor, Department of Education, SKB University, Purulia, WB, India
Corresponding Author's E-Mail: birbalsaha@gmail.com.
doi: 10.33329/ijelr.8.2.82
82-88

A Short Story
THE LEFT-HANDER
BHAGYA SHREE NADAMALA
M.A. English, UGC NET-JRF
Department of English, S.V. University, Tirupati.
Email: bhagyashreenadamala@gmail.com.
doi: 10.33329/ijelr.8.2.1S
1-5

Please note that this journal issue is currently in development and this table of contents is tentative.
IJELR Highlights
Country of Publication: India
Established : 2014
Publisher: KY Publications. India
Frequency: Quarterly
Publication Dates: March, June, Sept, and December
Language : English
Format : Print & Online
Scope :English Literature, ELT, Translational Studies,Linguistics, etc.,
Author Fees : Yes
Open Access: Yes
Review: Blindfold
Refereed: Yes
Abstracted: Yes
Indexed: Yes
Policy: Peer-reviewed,
Peer Review Time: 7-14 working Days
Review process: three step process
Step 1: Checking for plagiarism with latest softwares
Step 2: Review by external examiner
Step 3:Reviewed by Editor-in-chief/Editorial Board MemberSuper Express Mode:1-2 working Days
Submission Via E-mail Attachment: editorijelr@gmail.com, editorkypublications@gmail.com
Focus and Scope
IJELR publishes original papers, review papers, conceptual framework, analytical and simulation models, case studies, empirical research, technical notes, and book reviews in the fields of:
Comparative Literature

Critical Theory

Cultural Studies

CALL

Discourse and Inter language Pragmatics

Discourse and Organization

English Literature

ELT and Related studies

ESL, ESP,EFL etc.,

Interdisciplinary Approaches in Literature

Interpreting Studies

Literary Studies

Literary Theory and Cultural Studies

Literature and Media

Literature in Translation

Translation in Literature

Translation Studies

Translation Studies

Translation and Globalization

World Literature

And other related themes
Types of papers Accepting
> Original Research Articles
> Express Papers: Research Article Needs to Publish within short period (2-3 working days after submissions)
> Review Articles
> Short Communications
> Case Studies
> Letters to the editors and book reviewers
> Abstracts/Full Papers of Seminars and symposia will also consider for publications

This work is licensed under a Creative Commons Attribution 4.0 International License.
©Copy Right www.ijelr.in, Andhra Pradesh, India
Published by
KY Publications, Bharathpet, Guntur,Andhra Pradesh
India