---

INTERNATIONAL JOURNAL OF ENGLISH LANGUAGE, LITERATURE AND TRANSLATION STUDIES (IJELR) is a quarterly, Indexed, Refereed and Peer Reviewed Open Access & Printed Journal (Published in March, June, Sept, and December) devoted to the critical and scholarly study of the new and the established Language, literatures in English around the world in its various manifestations as International English Literature, Postcolonial Literatures, Commonwealth Literature, New Literatures in English, and World Writing in English. It welcomes articles on the relationships among the new literatures and between the new and the established literatures.
For submissions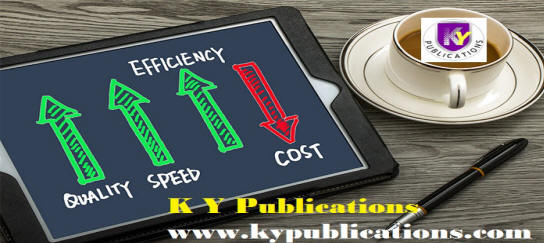 To submit an article to IJELR, please send us an email attachment to editorijelr@gmail.com,editorkypublications@gmail.com please visit our website www.ijelr.in All submissions must be received online, as email attachment.
Authors should be submitted article along with author agreement form Click here for download
Journal Key Words: Englsh Literature Journal, Print Journal, Linguistics Journal, Translation Journal, Indian English Literature Journal, Online English Journal, Indexed journal, English Language Journal, English Journal With Impact Factor
NOTE: The submission must not have been previously published, nor should it be under consideration for publication elsewhere. We also have a strict policy against plagiarism. The plagiarism is checked through two methods: reviewer check and plagiarism prevention tool. All submissions will be checked by online software before being sent to reviewers. Editor in Chief having the right to publish or reject the article in pre or post publication
updated on 01-08-2015

Vol 3. Issue.3.2016 (From Page No1 -302) click here)

Vol 3. Issue.3.2016 (From Page No303-443 click here)
Author

Article Details

Download here

FEMALE RESISTANCE AGAINST REPRESSION IN SHOBHA DE'S "STRANGE OBSESSION"
Dr.DIVYA.C
Assistant Professor, Department of English, Nirmala College For Women, Coimbatore, Tamil Nadu, India
444-446

AN ECOCRITICAL STUDY OF SOME RENOWNED PHYSICIAN-CUM-POETS OF ASSAM WITH SPECIAL REFERENCE TO
Dr. NILIM KUMAR AND Dr.PRANAY PHUKAN SANJEEB KALITA
TGT(English), Kendriya Vidyalaya, RRL, Jorhat
447-450

A STUDY OF EXISTENTIALISM IN SAUL BELLOW'S "HENDERSON THE RAIN KING"
TAMILSELVAN.C
PhD Research Scholar PG & Research Department of English Vels University, Pallavaram Chennai, Tamilnadu, INDIA.
451--453

WOMEN EMPOWERMENT IN CHITRA BANERJEE DIVAKARUNI'S "OLEANDER GIRL"
S.ABIRAMI1, Dr. S.S.NIRMALA2
1Research Scholar, K.N. Govt. Arts College For Women, Thanjavur. 2Professor of English, K.N. Govt. Arts College For Women, Thanjavur.
454--457

REALIZATION OF 'SELF' IN HEMMINGWAY'S "CODE HERO - HARRY MORGAN"
Dr K. MADHU MURTHY
Sr Assistant Professor & Head Department of English SKIT, Srikalahasthi, A.P
458--463

INFLUENCE OF POLITICS AND HISTORY IN GITHA HARIHARAN'S IN TIMES OF SIEGE
N .BARANIPRIYA1, Dr. A. SABURUNNISA2
1Research Scholar, PG and Research Department of English, KunthavaiNaacchiyaar Govt. Arts College For Women (Autonomous), Thanjavur 2Research Advisor, Asst. Professor of English, PG and Research Department of English, Kunthavai Naacchiyaar Govt. Arts College For Women (Autonomous), Thanjavur
464--467

SYMBOLIC SIGNIFICANCE OF BIRD IN THOMAS HARDY'S "THE MAYOR OF CASTERBRIDGE"
Dr. NITU SRIVASTAVA
Allahabad University
468--472

INDIAN ENGLISH LITERATURE Indian English Poetry (Kamala Dass) Indian English Drama (Vijay Tendulkar) Indian English Fiction (R.K. Narayan)
RUSHIKA GILL
Assistant Professor in English, BBK DAV College For Women, Amritsar
473--477

ROLE OF ENGLISH TEACHER IN DEVELOPINIG STUDENS LANGUAGE SKILLS THROUGH TASK-BASED ACTIVITES
P.VIJAY KUMAR1, N.SAGAR2
1,2Assistant Professor of English at SRKR Engineering College, Bhimavaram, affiliated to Andhra University, Vizag, Andhra Pradesh, India.
478--481

IDENTITY AND EXILE IN MICHAEL ONDAATJE'S "THE ENGLISH PATIENT"
ZEBA RIZVI1, Dr. NAILA AHMED SUHAIL2
1Research Scholar, Department of English, Integral University, Lucknow
2Assistant Professor, Department of English, Integral University, Lucknow
482--486

WE BORN TO DIE: WAITING FOR GODOT IS ACTUALLY WAITING FOR DEATH
SANJAY DAS
Assistant Professor of English St Mary College of Engineering, Kolkata Campus
487--490

SHASHI DESHPANDE'S 'ROOTS AND SHADOWS': A TRAGIC TALE OF THE FEMALE PLIGHT AND PREDICAMENT
Dr. TUKARAM S. SAWANT
Associate Professor Tuljaram Chaturchand College of Arts, Science and Commerce, Baramati, Tal. Baramati, Dist. Pune, Baramati, Maharashtra.
491--497

QUEST FOR THE WOMEN IDENTITY : A CRITICAL ANALYSIS OF MAHESH DATTANI'S BRAVELY FOUGHT THE QUEEN
Dr. PANKAJ KUMARI
Lecturer Department of English, T.R. (P.G.) Girls College, Aligarh
498--502

"READING LOLITA IN TEHRAN"–AN INTELLECTUAL UNFOLDING OF A PRIVATE LITERATURE CLASS
Dr KULBHUSHAN KUMAR
Associate Prof. and Head, Dept. of English and Communication Studies, Eternal University, Distt.Sirmuur, Baru Sahib via Rajgarh, (H. P), India
503--509

REPRESENTATION OF CULTURE IN THE SELECTED WORKS OF V.S.NAIPAUL
JAYA SINGH
Guest Facult, Iswar Saran Degree College A Constituent College of the University of Allahabad
510--515

MACBETH AND HIS PROBLEMS
SHIVAJIT DUTTA
Assistant Professor, Department of English Doomdooma College Rupai Siding, Tinisukia, Assam, India
516--520

EARLY FEMINISM ELEMENTS IN THE WORKS OF BRONTE SISTERS
ASHA KAUSHIK
Assistant Professor (SS), Centre for Professional Communication, University of Petroleum & Energy Studies, Bidholi, Via Premnagar, Dehradun, Uttarakhand, India
521--523

A CRITICAL PERSPECTIVE OF FEMINIST REVOLT AGAINST MALE DOMINATION IN HENRIK IBSEN'S A DOLL'S HOUSE
R. SIVAGAMY
Assistant Professor of English
Thiruvalluvar University Model Constituent
College of Arts and Science, Tittagudi.
524--527

THE REPERCUSSIONS OF RELIGION ON SOCIETY IN "THE CONVERSION OF THE JEWS" BY PHILIP ROTH
GRACE VICTORIA. I1, T K HEMALATHA2 .
1Research Scholar, Nirmala College for Women, Coimbatore, Tamil Nadu, India 2Associate Professor, Department of English, Nirmala College for Women, Coimbatore, Tamil Nadu, India
528--530

THE NUANCES OF FEMINISM FOUND IN THE WRITINGS OF DIASPORIC WRITERS BHARATI MUKHERJEE AND ANITA DESAI
MAHALAKSHMI SHANMUGAM
MA Student Jamal Mohammed College, Trichy, Tamilnadu
531--534

A CASE STUDY OF RELATIONSHIP BETWEEN CHINESE ENGLISH LEARNERS' SOCIAL CLASS IDENTITY AND ENGLISH LEARNING EXPERIENCE
XUE RUI
School of English, Beijing International Studies University, 1 Dingfuzhuangnanli, Beijing, China
535-540

REVELATION OF PSYCHIC WHOLENESS IN SHOBHA DE'S "SULTRY DAYS"
Dr.DIVYA.C.
Assistant Professor, Department of English, Nirmala College For Women, Coimbatore, Tamil Nadu, India
541-544

FEMALE DIASPORIC SENSITIVITES IN JHUMPA LAHIRI'S UNACCUSTOMED EARTH
Dr. M.R. CHANDRAN1, T. SENTHAMARAI2
1Associate Professor, Centre for Research in English, Saraswathi Narayanan College, Madurai, Tamil Nadu. 2Assistant Professor in English, Veltech Multitech Engineering College, Chennai
545-547

"BETWEEN MULTIPLE SELVES" STRUGGLE TO ASSERT MULTIPLE IDENTITIES AS A BLACK LESBIAN: A STUDY OF AUDRE LORDE'S TESTIMONIO
DEEPTHY R.CHANDRAN
Research Scholar Department of English, University of Delhi, Delhi
548-554

REVISITING MYTHS: A READING OF BHARATI MUKHERJEE'S JASMINE, THE TIGER'S DAUGHTER, WIFE, THE HOLDER OF THE WORLD AND LEAVE IT TO ME
SREEJA.J
Associate Professor Government First Grade College Vittal, Bantwal Taluk, D.K Karnataka
555-558

TWO EPIGRAPHS WITHIN THE HISTORICAL CONTENT OF HEMINGWAY'S "THE SUN ALSO RISES"
WAEL FADHIL HASOBI
PhD Scholar, Department English Acharya Nagarjuna University
559-561

LORCA AS THE POET OF AVANT-GARDE AND SURREALISM
BINDIYA RAHI SINGH
JRF Research Scholar & Assistant Professor (Guest). Department of English. H.N.B.G.U (The Central University)
562-568

AN APPRAISAL OF PREDICAMENT OF UNTOUCHABLES IN BALAMIKI'S "JOOTHAN"
Dr. DEEN DAYAL
Assistant Professor of English Govt. Degree Collage, Mant , Mathura , U.P
569-573

Remaining Articles uploaded very shortly

IJELR

Highlights


Country of Publication:

India


Publisher:

KY Publications. India


Frequency:

Quarterly


Publication Dates:

March, June, Sept, and December


Language :

English


Format :

Print & Online


Scope :

English Literature, ELT, Translational Studies,Linguistics, etc.,


Author Fees :

Yes


Open Access:

Yes

Review: Blindfold


Refereed:

Yes


Abstracted:

Yes


Indexed:

Yes


Policy:

Peer-reviewed


Peer Review Time:

7-14Days

Super Express Mode:1-2 Days


Submission E-mail :

editorijelr@gmail.com,editorkypublications@gmail.com
Focus and Scope
IJELR publishes original papers, review papers, conceptual framework, analytical and simulation models, case studies, empirical research, technical notes, and book reviews in the fields of:
Comparative Literature

Critical Theory

Cultural Studies

CALL

Discourse and Inter language Pragmatics

Discourse and Organization

English Literature

ELT and Related studies

ESL, ESP,EFL etc.,

Interdisciplinary Approaches in Literature

Interpreting Studies

Literary Studies

Literary Theory and Cultural Studies

Literature and Media

Literature in Translation

Translation in Literature

Translation Studies

Translation Studies

Translation and Globalization

World Literature

And other related themes
Types of papers Accepting
> Original Research Articles
> Super Express Papers: Research Article Needs to Publish within short period (2-3 days after submissions)
> Review Articles
> Short Communications
> Case Studies
> Letters to the editors and book reviewers
> Abstracts/Full Papers of Seminars and symposia will also consider for publications
Publication Charge
IJELR is an initiative to provide International Platform for quality research papers.
We cover the costs partially through article processing fees. Our expenses are split among editorial costs, electronic composition and production, journal information system, manuscript management system, electronic archiving, overhead expenses, and administrative costs. Moreover, we must cover the costs of publishing the accepted article plus the cost of reviewing articles the journal reject.
Note: Once the payment was done, it was not refunded in any circumstances/Printed copies dispatched only after releasing the entire issue (after 15 days from the date of issue)


Research Article, Review & Short Communications: For Indian Authors 1800Rs/For Others 85US$ (online only),

Research Scholars/Students (Proof mandatory) without any financial support: 1550Rs (for Online only)
Super Express mode: 2500Rs for Indian Authors,100$ for Others (Publish within 72 hours) online only*
For Printed copy :750Rs (Indians)
For Others: one printed copy 30US$ + Shipping charge depending upon origin country
* contact editor for more details & Conditions Apply

This work is licensed under a Creative Commons Attribution 4.0 International License.
©Copy Right www.ijelr.in, Andhra Pradesh, India
Published by
KY Publications, Bharathpet, Guntur,Andhra Pradesh
India