---

INTERNATIONAL JOURNAL OF ENGLISH LANGUAGE, LITERATURE AND TRANSLATION STUDIES (IJELR) is a quarterly, Indexed, Refereed and Peer Reviewed Open Access & Printed Journal (Published in March, June, Sept, and December) devoted to the critical and scholarly study of the new and the established Language, literatures in English around the world in its various manifestations as International English Literature, Postcolonial Literatures, Commonwealth Literature, New Literatures in English, and World Writing in English. It welcomes articles on the relationships among the new literatures and between the new and the established literatures.
For submissions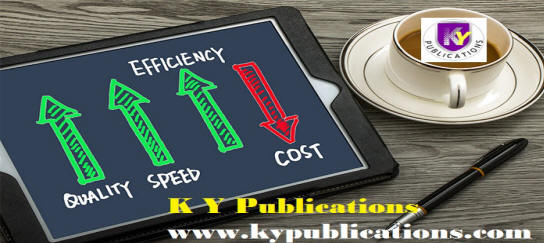 To submit an article to IJELR, please send us an email attachment to editorijelr@gmail.com,editorkypublications@gmail.com please visit our website www.ijelr.in All submissions must be received online, as email attachment.
Authors should be submitted article along with author agreement form Click here for download
NOTE: The submission must not have been previously published, nor should it be under consideration for publication elsewhere. We also have a strict policy against plagiarism. The plagiarism is checked through two methods: reviewer check and plagiarism prevention tool. All submissions will be checked by online software before being sent to reviewers. Editor in Chief having the right to publish or reject the article in pre or post publication
updated on 01-08-2015

Vol 3. Issue.3.2016 (From Page No1 -302) click here
Author
Article Details
Download here
LANGUAGE THROUGH LITERATURE: TEACHING POEMS TO DEVELOP LEARNER'S ENGLISH LANGUAGE SKILLS(LEVEL THREE, HODEIDAH UNIVERSITY)
GHALIB AHMED YUSEF
KIIT University, Bhubaneswar, India
303-309

POST-MARITAL PROBLEMS OF ANNIE BROWNER: REFLECTION OF THE FAMILY MYTH IN JUDITH GUEST'S ERRANDS
RADHAKRISHNAN C1, Dr.OLIVE THAMBI2
1Research Scholar, Bharathiar University, Coimbatore 2Assistant Professor, Dept. of English, LRG Govt. Arts College for Women, Tirupur
310-313

'INDIANIZING' THE MERCHANT OF VENICE: A COMPARATIVE STUDY OF BHARTENDU HARISHCHANDRA'S DURLABH BANDHU AND ATUL CHANDRA HAZARIKA'S BANIJ KONWAR
SURANJANA BARUAH
Research Scholar Dibrugarh University, Assam
314--318

INVESTIGATING THE UTILITY OF THE MATERIALS USED FOR TEACHING ENGLISH LANGUAGE FOR THE NON-ENGLISH MAJORS IN HODEIDAH UNIVERSITY
ABDU MOHAMMED DAWOOD
A Ph. D. Scholar, KIIT University, Odisha, India
319-323

INTERROGATING THE IDEA OF "REAL" OR "REALITY": FROM PLATO TO LYOTARD
PRITHWA DEB
Assistant Professor, Department of English, Biswanath College, Biswanath Chariali, Assam.
324-331

THE UNETHICAL POLITICS IN SIVAKAMI'S THE GRIP OF CHANGE AND ARUNDHATI ROY'S THE GOD OF SMALL THINGS - A COMPARATIVE AND ANALYTICAL STUDY
SARAKANAM SRINIVAS
Research Scholar of Ph.D., (Part Time), College of Arts, Andhra University Visakhapatnam, Andhra Pradesh
332-339

EXPLOITATION UNDER CAPITALIST SYSTEM WITH SPECIAL REFERENCE TO COOLIE
GH MUSTAFA MIR1, SARTAJ MANZOOR PARRAY2
1,2Ph.D Scholar, Department Of English, Barkatullah University, Bhopal
340-343

VIOLENCE, AN INEVITABLE THEME IN RICHARD WRIGHT'S NOVELS "NATIVE SON" AND "BLACK BOY"
P. PREMKUMAR 1, Dr. S. ALEXANDER2
1District Coordinator, Department of School Education, Sarva Shiksha Abhiyan, Erode 2Associate Professor & Head, Department Of English, Government Arts College, Karur
344-348

SPEAKING THE CULTURE: A POSTCOLONIAL STUDY IN V.S. NAIPAUL'S "A HOUSE FOR Mr. BISWAS"
SATABDI DAS
Bhanderhati Chatterjeepara Bhanderhati, West Bengal
349-351

THE THEME OF LESBIAN RELATIONSHIP IN MANJU KAPUR'S A MARRIED WOMAN
Dr. SANJAY KUMAR SWARNKAR1, ARTI GUPTA2 1
Head , Department of English,2Research Scholar C.S.J.M. University, Kanpur
352-355

THE TRAGEDY OF GRAND PASSIONS: HAWTHORNE'S HEROINE A VICTIM OF THE SEVENTEENTH CENTURY PURITANICAL BOSTON
SHREEJA NARAYANAN
Guest Faculty Department Of English Ambedkar Arts and Science College, Malappuram
356-360

THE NEW AWAKENED WOMEN: THE JOURNEY OF WOMEN FROM SUPPRESSION TO LIBERATION
RESHMA RABBANI
Research Scholar, Pt. Ravishankar Shukla University, Raipur
361-363

TEACHER-CENTERED CHALLENGES IN ENGLISH LANGUAGE ACQUISITION AT TERTIARY LEVELS FROM AN INDIAN PERSPECTIVE
DHANYA.M
Research Scholar School of Social Science and Languages Vellore Institute of Technology [VIT University] Chennai
364-369

THE LACK OF FAMILIAL GUSTO IN POSTMODERNINDIAN SOCIETYAND MAHESHDATTANI'S "WHERE THERE'S A WILL"
SANJEEB KALITA
TGT (English), Kendriya Vidyalaya, RRL, Jorhat
370-373

IN WHAT WAY THE VERY CONCEPT OF THE VIRTUES OF TENACITY AND OPTIMISM IN "ULYSSES" OF ALFRED LORD TENNYSON DOES CORROBORATE THIS NOTION BY ITSELF?
SHANTANU SIULI
Ph. D Research Scholar Seacom Skills University Birbhum, West Bengal, India
374-378

NEGOTIATION OF SECOND GENERATION HOLOCAUST IDENTITY
C. JOSEPHIN PATRICIA SUKANYA1, Dr. LAURA DAMERIS CHELLAJOTHI2
1Asst. Professor, Dept. of English, Periyar EVR College, Tiruchirappalli, Tamilnadu, India 2Assistant professor of English, Bharathidasan university, Tiruchirappalli, Tamilnadu, India
379-383

CROSS CULTURAL ANALYSIS OF SOCIAL JUSTICE AND HUMANISM IN JOSEPH CONRAD'S HEART OF DARKNESS AND MULK RAJ ANAND'S UNTOUCHABLE
DEEP SHIKHA KARTHIK
Assistant Professor of English Govt. P.G. College, Alapur, Ambedkar Nagar, Uttar Pradesh, India
384-390

Remaining articles uploaded very shorlty

IJELR

Highlights


Country of Publication:

India


Publisher:

KY Publications. India


Frequency:

Quarterly


Publication Dates:

March, June, Sept, and December


Language :

English


Format :

Print & Online


Scope :

English Literature, ELT, Translational Studies,Linguistics, etc.,


Author Fees :

Yes


Open Access:

Yes

Review: Blindfold


Refereed:

Yes


Abstracted:

Yes


Indexed:

Yes


Policy:

Peer-reviewed


Peer Review Time:

7-14Days

Super Express Mode:1-2 Days


Submission E-mail :

editorijelr@gmail.com,editorkypublications@gmail.com
Focus and Scope
IJELR publishes original papers, review papers, conceptual framework, analytical and simulation models, case studies, empirical research, technical notes, and book reviews in the fields of:
Comparative Literature

Critical Theory

Cultural Studies

CALL

Discourse and Inter language Pragmatics

Discourse and Organization

English Literature

ELT and Related studies

ESL, ESP,EFL etc.,

Interdisciplinary Approaches in Literature

Interpreting Studies

Literary Studies

Literary Theory and Cultural Studies

Literature and Media

Literature in Translation

Translation in Literature

Translation Studies

Translation Studies

Translation and Globalization

World Literature

And other related themes
Types of papers Accepting
> Original Research Articles
> Super Express Papers: Research Article Needs to Publish within short period (2-3 days after submissions)
> Review Articles
> Short Communications
> Case Studies
> Letters to the editors and book reviewers
> Abstracts/Full Papers of Seminars and symposia will also consider for publications
Publication Charge
IJELR is an initiative to provide International Platform for quality research papers.
We cover the costs partially through article processing fees. Our expenses are split among editorial costs, electronic composition and production, journal information system, manuscript management system, electronic archiving, overhead expenses, and administrative costs. Moreover, we must cover the costs of publishing the accepted article plus the cost of reviewing articles the journal reject.
Note: Once the payment was done, it was not refunded in any circumstances/Printed copies dispatched only after releasing the entire issue (after 15 days from the date of issue)


Research Article, Review & Short Communications: For Indian Authors 1800Rs/For Others 85US$ (online only),

Research Scholars/Students (Proof mandatory) without any financial support: 1550Rs (for Online only)
Super Express mode: 2500Rs for Indian Authors,100$ for Others (Publish within 72 hours) online only*
For Printed copy :750Rs (Indians)
For Others: one printed copy 30US$ + Shipping charge depending upon origin country
* contact editor for more details & Conditions Apply

This work is licensed under a Creative Commons Attribution 4.0 International License.
©Copy Right www.ijelr.in, Andhra Pradesh, India
Published by
KY Publications, Bharathpet, Guntur,Andhra Pradesh
India