---

International Journal of English Language, Literature and Translation Studies (IJELR) is a quarterly, Indexed, Refereed, and Peer Reviewed Open Access & Printed Journal (Published in March, June, Sept, and December) devoted to the critical and scholarly study of the new and the established Language, literatures in English around the world in its various manifestations as International English Literature, Postcolonial Literatures, Commonwealth Literature, New Literatures in English, and World Writing in English. It welcomes articles on the relationships among the new literatures and between the new and the established literatures.
For submissions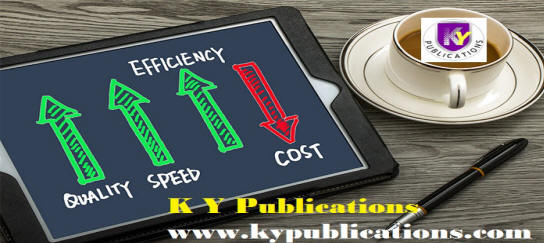 To submit an article to IJELR, please send us an email attachment to editorijelr@gmail.com, editorkypublications@gmail.com
All submissions must be received online, as email attachment.
Before Submission, please check your article format : 1.Title 2. Author (s) Details 3.Abstract 4.Key Words, 5 Introductions/discussion 6.References/Work cited 7. Author Photograph (optional)
Authors should be submitted article along with author agreement form Click here for download
Journal Key Words: English Literature Journal, Print Journal, Linguistics Journal, Translation Journal, Indian English Literature Journal, Online English Journal, Indexed journal, English Language Journal, English Journal With Impact Factor
NOTE: The submission must not have been previously published, nor should it be under consideration for publication elsewhere. We also have a strict policy against plagiarism. The plagiarism is checked through two methods: reviewer check and plagiarism prevention tool. All submissions will be checked by online software before being sent to reviewers. Editor in Chief having the right to publish or reject the article in pre or post publication
updated on 01-08-2015

Submission Open For Volume 8. Issue 1:2021 (Jan-Mar)
Author ID
Article Info
Page No
FUSION OF SLAVERY, HISTORY AND LOVE IN TONI MORRISON'S BELOVED
Dr. LEKHA NATH DHAKAL
Associate Professor,
Tribhuvan University, Nepal Commerce Campus, Kathmandu, Nepal
doi: 10.33329/ijelr.8.1.1
1-4

HOME AS A CRIME SPACE: AN INSIGHT INTO MEENA KANDASAMY'S WHEN I HIT YOU
ANURADHA HALDER
Former Teacher of Kendriya Vidyalaya , C.R.P.F., Durgapur, Member of IACLALS Durgapur, West Bengal, India
doi: 10.33329/ijelr.8.1.5
5-8

COMMUNICATIVE ACTIVITIES FOR ENHANCING THE SPEAKING ABILITIES OF SECONDARY SCHOOL STUDENTS IN BAHRI, SUDAN
ZAHIR MUSA KHALIL ABUZAID1,
ALSADIG OSMAN MOHAMMED ABAKER2,
AHMED MUKHTAR ELMARDI OSMAN3
1University of Sudan, College of Graduate Studies, Sudan
2Sudan university of Science and Technology
3Omdurman Islamic University, Sudan
doi: 10.33329/ijelr.8.1.9
9-24

INNOVATIVE PRACTICES IN LANGUAGE TEACHING
MEENAL R KALE1, NANDA K THAKRE2, SNEHAL KALE3
1,2Department of Humanities, Yashwantrao Chavan College of Engineering, Nagpur, M.S., India
3HR, Conga, Pune
doi: 10.33329/ijelr.8.1.25
25-27

INDIAN AACHARAS AND SCIENTIFIC REASONS: AUDIENCE ANALYSIS ON THE SCIENTIFIC UNDERSTANDING AND PRACTICING OF INDIAN CUSTOMS AND RITUALS
SARANYA P S
Academic-Cum-Teaching Associate
Indian Institute of Mass Communication, Kottayam, Kerala
doi: 10.33329/ijelr.8.1.28
28-38

APPRAISAL OF THE PRODUCTS/GRADUATES OF THE ADVANCED SCHOOL OF TRANSLATORS AND INTERPRETERS (ASTI) INTERPRETER TRAINING PROGRAMME


AZAMBOU NDONGMO LAURENT ROGER

PhD
Advanced School of Translators and Interpreters (ASTI) University of Buea, Cameroon
doi: 10.33329/ijelr.8.1.39
39-48

'MUNOO', IS THE VOICE OF UNDERDOG IN MULK RAJ ANAND'S NOVEL 'COOLIE'
ERSAD ALI
Assistant Teacher in English
Kachra High School (H.S), Dakshin Dinajpur, West Bengal, India
doi: 10.33329/ijelr.8.1.49
49-50

DIFFERENCE BETWEEN GOVERNMENT SCHOOL AND PRIVATE SCHOOL: A STUDY OF SOUTH GARO HILLS DISTRICT, MEGHALAYA
TANGME MARCHINA N.SANGMA
Ph.D. Research Scholar, Department of English
University of Pune, India
doi: 10.33329/ijelr.8.1.51
51-54

PORTRAIT RABINDRANATH TAGORE AS A PATRIOT FROM HIS LITERATURE WORK
Dr. BENZIR KATARA.N
12, Christian Society, Behrampura Ahmedabad, Gujarat-380012
doi: 10.33329/ijelr.8.1.55
55-57

NARRATOLOGY OF LANDSCAPE- A STUDY ON O.V VIJAYAN'S 'LEGENDS OF KHASAK'
SRUTHI. G. SASI
Former Guest Faculty, Department of English
NSS College, Pandalam, Kerala.
doi: 10.33329/ijelr.8.1.58
58-61

REALIZING FEMINISM
Dr. Rajiva Ranjan.
doi: 10.33329/ijelr.8.1.62
62-63

ENGLISH LANGUAGE LEARNERS' RESPONSE TO WRITTEN CORRECTIVE FEEDBACK
VINITA GAIKWAD
The University of Nottingham Ningbo China
199 Taikang East Road
Ningbo 315100 Zhejiang, P. R. China.
doi: 10.33329/ijelr.8.1.64
64-79

'MOLLY GIBSON' IN ELIZABETH GASKELL'S WIVES AND DAUGHTERS AND 'LOUISA' IN CHARLES DICKENS'S HARD TIMES: A COMPARATIVE FEMINIST STUDY
Dr. MEGHA RAMTEKE
Asst. Professor, Department of English
Dr. Madhukarrao Wasnik PWS Arts and Commerce College,
Kamptee road, Nagpur 440026.
doi: 10.33329/ijelr.8.1.80
80-84

APPLYING PARAGOGY FOR BETTER LANGUAGE INTERACTION IN HIGHER EDUCATION
Dr. NOORA ABDUL KADER
Assistant Professor, Department of Education
Aligarh Muslim University, Aligarh, UP.
doi: 10.33329/ijelr.8.1.85
85-88

MEERABAI AND HER UNPARALLELED DEVOTION TO LORD KRISHNA AS STUDIED IN A FEW OF HER POEMS
Dr.VIVEK CHAUHAN
Associate Professor, Sri Sathya Sai Institute of Higher Learning,
Kadugodi Post, Bangalore – 560067.
doi: 10.33329/ijelr.8.1.89
89-94

ECO-SENSIBILITIES IN THE "AKAM" POEMS OF SANGAM LITERATURE
Dr. A.R. UMA RAMAMOORTHY
Assistant Professor of English, Saraswathi Narayanan College
Madurai – 625022.
doi: 10.33329/ijelr.8.1.95
95-102

The Importance of ESP Courses to Improve Language Skills for Non Major English Students at Tertiary Level of Bangladesh
KASHFIA REZA TONNI
Lecturer, Department of Humanities, Rajshahi University of Engineering and Technology, RUET,
Rajshahi, 6204, Bangladesh
Email: kashfia.reza@gmail.com.
doi: 10.33329/ijelr.8.1.103
103-109

Please note that this journal issue is currently in development and this table of contents is tentative.
IJELR Highlights
Country of Publication: India
Established : 2014
Publisher: KY Publications. India
Frequency: Quarterly
Publication Dates: March, June, Sept, and December
Language : English
Format : Print & Online
Scope :English Literature, ELT, Translational Studies,Linguistics, etc.,
Author Fees : Yes
Open Access: Yes
Review: Blindfold
Refereed: Yes
Abstracted: Yes
Indexed: Yes
Policy: Peer-reviewed,
Peer Review Time: 7-14 working Days
Review process: three step process
Step 1: Checking for plagiarism with latest softwares
Step 2: Review by external examiner
Step 3:Reviewed by Editor-in-chief/Editorial Board MemberSuper Express Mode:1-2 working Days
Submission Via E-mail Attachment: editorijelr@gmail.com, editorkypublications@gmail.com
Focus and Scope
IJELR publishes original papers, review papers, conceptual framework, analytical and simulation models, case studies, empirical research, technical notes, and book reviews in the fields of:
Comparative Literature

Critical Theory

Cultural Studies

CALL

Discourse and Inter language Pragmatics

Discourse and Organization

English Literature

ELT and Related studies

ESL, ESP,EFL etc.,

Interdisciplinary Approaches in Literature

Interpreting Studies

Literary Studies

Literary Theory and Cultural Studies

Literature and Media

Literature in Translation

Translation in Literature

Translation Studies

Translation Studies

Translation and Globalization

World Literature

And other related themes
Types of papers Accepting
> Original Research Articles
> Express Papers: Research Article Needs to Publish within short period (2-3 working days after submissions)
> Review Articles
> Short Communications
> Case Studies
> Letters to the editors and book reviewers
> Abstracts/Full Papers of Seminars and symposia will also consider for publications

This work is licensed under a Creative Commons Attribution 4.0 International License.
©Copy Right www.ijelr.in, Andhra Pradesh, India
Published by
KY Publications, Bharathpet, Guntur,Andhra Pradesh
India