---

INTERNATIONAL JOURNAL OF ENGLISH LANGUAGE, LITERATURE AND TRANSLATION STUDIES (IJELR) is a quarterly, Indexed, Refereed, and Peer Reviewed Open Access & Printed Journal (Published in March, June, Sept, and December) devoted to the critical and scholarly study of the new and the established Language, literatures in English around the world in its various manifestations as International English Literature, Postcolonial Literatures, Commonwealth Literature, New Literatures in English, and World Writing in English. It welcomes articles on the relationships among the new literatures and between the new and the established literatures.
For submissions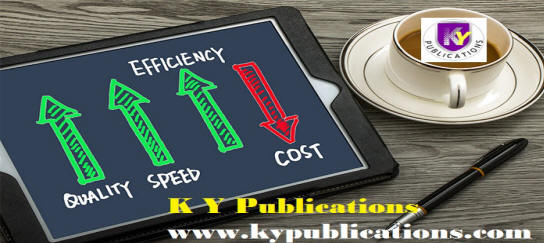 To submit an article to IJELR, please send us an email attachment to editorijelr@gmail.com, editorkypublications@gmail.com
All submissions must be received online, as email attachment.
Before Submission, please check your article format : 1.Title 2. Author (s) Details 3.Abstract 4.Key Words, 5 Introductions/discussion 6.References/Work cited 7.Author Photograph (optional)
Authors should be submitted article along with author agreement form Click here for download
Journal Key Words: English Literature Journal, Print Journal, Linguistics Journal, Translation Journal, Indian English Literature Journal, Online English Journal, Indexed journal, English Language Journal, English Journal With Impact Factor
NOTE: The submission must not have been previously published, nor should it be under consideration for publication elsewhere. We also have a strict policy against plagiarism. The plagiarism is checked through two methods: reviewer check and plagiarism prevention tool. All submissions will be checked by online software before being sent to reviewers. Editor in Chief having the right to publish or reject the article in pre or post publication
updated on 01-08-2015
Proceedings of International Seminar on
GENDER IDENTITY AND EQUALITY THROUGH CULTURAL AND SOCIAL SCAPE
2nd, AUGUST, 2018

VOlume5 S1.2018 (AUGUST) CLICK HERE
Organized by
DEPARTMENT OF ENGLISH & CENTRE FOR WOMEN's STUDIES
PSGR Krishnammal College for Women
COLLEGE OF EXCELLENCE – RANKED 16th BY NIRF, 2018
AUTONOMOUS – AFFILIATED TO BHARATHIAR UNIVERSITY – ISO 9001:2008 CERTIFIED
REACCREDITED WITH 'A' GRADE BY NAAC, COIMBATORE – 641004

---

Volume 5.Issue 3.2018 (July-Sept ..Under progress)
Author

Article
Page No
THE EXTREMITY OF TRIBAL PEOPLE IN MAHASWETA DEVI'S " SHISHU"
Dr. MANISHA DWIVEDI1, MEERA YADAV2
1Head of Department in English, 2M. Phil. English Dr. C.V. Raman University Bilaspur, (C.G.)
1-3

A SUCCESSFUL CINEMATIC ADAPTATION OF WILLIAM SHAKESPEARE'S PLAY MACBETH IN VISHAL BHARDWAJ'S HINDI MOVIE MAQBOOL
VINOD KUMAR
Ph.D. Research Scholar Department of English, Chaudhary Devi Lal University, Sirsa, Haryana
4-7

PAIR OF WORDS CONFUSED & MISUSED
ARJUN N. KHOBRAGADE
Assistant Professor , English Department Yeshwant Mahavidyalaya, Seloo, Dist. Wardha
8-12

SLAVE TRADE EFFECT ON AFRICAN-AMERICAN IDENTITY: ANALYZING AYI KWEI ARMAH'S OSIRIS RISING
FATHERRAHMAN MOHAMED YOUSIF MOHAMED
English Department, Postgraduate College, Sudan University of Science and Technology, Sudan
13-19

ROLE OF YOUTH IN THE VALUE-MAKING: WITH REFERENCE TO FOUR CHAPTERS
Prof. NEELIMA KANWAR1, Dr. PURNIMA BALI2
1ICDEOL, Himachal Pradesh University, Shimla 2Faculty of Management Sciences & Liberal Arts, Shoolini University, Solan
20-24

INTERROGATING THE AESTHETICS OF FEMININE IN TAGORE'S "FULFILLMENT" AND "THE FAIRY'S IDENTITY"
Dr. MADHUSHRI KALLIMANI
Assistant Professor of English, Rani Channamma University, Belagavi
25-28

Developing Reading Comprehension Skill for EFL Students:
A Case Study of Jazan University
ASMA TAHA ALHUSSIEN & Dr. MAHMOUD ALI AHMED
Sudan University of Science and Technology Sudan
29-32

A STUDY OF THE RAISED VOICE TOWARDS THE VOICELESS GENDER IN "THE DARK HOLDS NO TERRORS" BY SHASHI DESHPANDE M.KAVITHA1, Dr. PADMINI BERNARD FENN2
1Assistant Professor of English, Sree Sakthi Engineering College, Karamadai 2Associate Professor of English, G.R.D. College of Science Commerce, Coimbatore
33-35

FEMININE VICTORIAN IDENTITY USING FASHION AS A MOTIF IN LOUISA MAY ALCOTT'S 'AN OLD-FASHIONED GIRL'
RENU GOSWAMI1, Dr. RITU KUMARAN2
1Research Scholar, Department of English, RABINDRANATH TAGORE UNIVERSITY (Formerly AISECT UNIVERSITY), Bhopal, India,
2Professor, Department of English, RABINDRANATH TAGORE UNIVERSITY (formerly AISECT UNIVERSITY), Bhopal, India
36-38

MANJU KAPUR'S A MARRIED WOMAN: ASTHA'S AGONY
S.PRIYA
Assistant Professor, Department of English Nirmala College for Women, Red Fields, Coimbatore – 641018. Tamil Nadu
39-41

TAGORE'S HOME AND THE WORLD: A STUDY IN THE CONTEXT OF NATIONALISTIC DICHOTOMIES
Samit Kr. Maiti
Assistant Professor Seva Bharati Mahavidyalaya, Kapgari, Paschim Medinipur, West Bengal
42-46

BEHAVIOURISM AND COGNITIVISM IN TEACHING OF ENGLISH AS A SECOND LANGUAGE
MOHD JABIR
[JK-SET (English) & UGC-NET (Education)] Teacher in School Education Department,LAHDC Kargil (Jammu & Kashmir) - India
47-53

OBJECTIFICATION OF MEN IN CARYLL CHURCHILL'S PLAY CLOUD NINE AND TOP GIRLS
Dr. PRAVINKUMAR NAMDEO RATHOD
Assistant Professor, Department of English, G.N.A.Arts, Commerce & Science College, Barshitakli, Dist.Akola (MS)
54-57

ECOLOGICAL ASSASSINATION VIA GLOBALISATION: A CULTURAL STUDY
Dr. S. SUMY
Assistant Professor, Department of English, PSG College of Arts and Science, Coimbatore
58-60

FEMINISM DISCOURSE AS A RESISTANCE IN SEASON OF MIGRATION TO THE NORTH
A CASE STUDY OF SUDAN UNIVERSITY ENGLISH MAJORS


ElSADDIG MOHAMED AWADELGEED ELBASHI

61-66

IDENTITY CRISIS AND CONFLICT IN BHARTI MUKHERJEE'S JASMINE AND DESIRABLE DAUGHTERS
ANIL KUMAR SAINI
Research Scholar Department of English, University of Rajasthan
67-69

FEMINIST LANDSCAPE: A STUDY OF DALIP KAUR TIWANA'S NOVEL AND SUCH IS HER FATE
GURSHRAN KAUR TIWANA
Guru Kashi University, Talwandi Sabo (Bathinda)
70-72

THE POLY-TIMBRED VOICE: WOMEN IN CRY, THE PEACOCK
SHIVANI DHAWAN
Research Scholar, RIMT University
73-77

INFLUENCE OF SHAKESPEARE AND ANCIENT GREEK DRAMATISTS ON THOMAS HARDY IN CREATING HIS HEROINES
VIJAY BHUSHAN1, ANAMIKA DAS GUPTA2
1Associate Professor, Arts and Humanities Department, Kalinga Universty Village- Kotni, District - New Raipur, Chhattisgarh 2M.Ed. Student, Harishankar College, Pt. Ravishankar Shukla University Raipur, Chhattisgarh
78-82

AN ANALYSIS OF QUESTIONS AND ANSWERS IN AN EFL CLASSROOM: AN INDONESIAN CONTEXT
YULIANA FEBRIANA NGADI1, TANS FELIKS2, AND FRANSISKUS BUSTAN3
Graduate English Education Department, Nusa Cendana University, Kupang, Indonesia
83-91

Remaining articles uploaded very shortly
IJELR

Highlights


Country of Publication:

India

Established :

2014


Publisher:

KY Publications. India


Frequency:

Quarterly


Publication Dates:

March, June, Sept, and December


Language :

English


Format :

Print & Online


Scope :

English Literature, ELT, Translational Studies,Linguistics, etc.,


Author Fees :

Yes


Open Access:

Yes

Review: Blindfold


Refereed:

Yes


Abstracted:

Yes


Indexed:

Yes


Policy:

Peer-reviewed


Peer Review Time:

7-14 working Days

Review process: three step process
Step 1: Checking for plagiarism with latest softwares
Step 2: Review by external examiner
Step 3:Reviewed by Editor-in-chief/Editorial Board Member
Super Express Mode:1-2 working Days


Submission E-mail :

editorijelr@gmail.com, editorkypublications@gmail.com
Focus and Scope
IJELR publishes original papers, review papers, conceptual framework, analytical and simulation models, case studies, empirical research, technical notes, and book reviews in the fields of:
Comparative Literature

Critical Theory

Cultural Studies

CALL

Discourse and Inter language Pragmatics

Discourse and Organization

English Literature

ELT and Related studies

ESL, ESP,EFL etc.,

Interdisciplinary Approaches in Literature

Interpreting Studies

Literary Studies

Literary Theory and Cultural Studies

Literature and Media

Literature in Translation

Translation in Literature

Translation Studies

Translation Studies

Translation and Globalization

World Literature

And other related themes
Types of papers Accepting
> Original Research Articles
> Super Express Papers: Research Article Needs to Publish within short period (2-3 working days after submissions)
> Review Articles
> Short Communications
> Case Studies
> Letters to the editors and book reviewers
> Abstracts/Full Papers of Seminars and symposia will also consider for publications

This work is licensed under a Creative Commons Attribution 4.0 International License.
©Copy Right www.ijelr.in, Andhra Pradesh, India
Published by
KY Publications, Bharathpet, Guntur,Andhra Pradesh
India