---

International Journal of English Language, Literature and Translation Studies (IJELR) is a quarterly, Indexed, Refereed, and Peer Reviewed Open Access & Printed Journal (Published in March, June, Sept, and December) devoted to the critical and scholarly study of the new and the established Language, literatures in English around the world in its various manifestations as International English Literature, Postcolonial Literatures, Commonwealth Literature, New Literatures in English, and World Writing in English. It welcomes articles on the relationships among the new literatures and between the new and the established literatures.
For submissions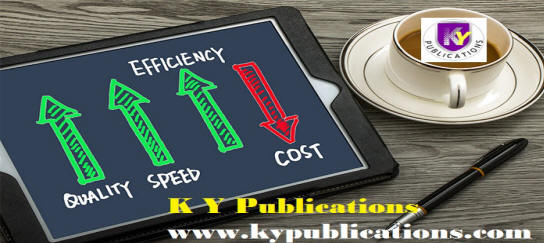 To submit an article to IJELR, please send us an email attachment to editorijelr@gmail.com, editorkypublications@gmail.com
All submissions must be received online, as email attachment.
Before Submission, please check your article format : 1.Title 2. Author (s) Details 3.Abstract 4.Key Words, 5 Introductions/discussion 6.References/Work cited 7. Author Photograph (optional)
Authors should be submitted article along with author agreement form Click here for download
Journal Key Words: English Literature Journal, Print Journal, Linguistics Journal, Translation Journal, Indian English Literature Journal, Online English Journal, Indexed journal, English Language Journal, English Journal With Impact Factor
NOTE: The submission must not have been previously published, nor should it be under consideration for publication elsewhere. We also have a strict policy against plagiarism. The plagiarism is checked through two methods: reviewer check and plagiarism prevention tool. All submissions will be checked by online software before being sent to reviewers. Editor in Chief having the right to publish or reject the article in pre or post publication
updated on 01-08-2015

Submission Open For Volume 8 Issue 3: 2021 (July-Sept) Under Progress
Author(s)
Article Information
Page No/PDF Download
KHUSHWANT SINGH'S TRAIN TO PAKISTAN: A CRITIQUE OF THE IMPACT AND UGLINESS OF PARTITION
Dr. Rameshwar Rathod
Assistant Professor, Department of English, L.B.S.College, Satara
Email:rameshwar999rathod@gmail.com
doi: 10.33329/ijelr.8.3.1
1-5

THE INFLUENCE OF PARENTING ON BALU IN THE FINANCIAL EXPERT –A PSYCHOSOCIAL APPROACH
P. Jose
Research Scholar,
No 119, Banjara Hills, Kovaipudur, Coimbatore, Tamilnadu, India.
E-mail: josejonu@gmail.com
doi: 10.33329/ijelr.8.3.6
6-11

THE INFLUENCE OF WESTERN FEMINIST MOVEMENT ON WOMEN'S HIGHER EDUCATION IN THE USA
HAIXIA YANG1, YUETIAN LU2
1Research Supervisor, School of Foreign Languages, North China Electric Power University,
Changping District, Beijing, China
2Research Scholar, School of Foreign Languages, North China Electric Power University, Changping
District, Beijing, China
doi: 10.33329/ijelr.8.3.12
12-19

ROMEN BASU'S CONCERN WITH TERRORISM IN HIS NOVELS
SHEKHAR
Assistant Professor in English
INDUS DEGREE COLLEGE, KINANA
doi: 10.33329/ijelr.8.3.20
20-21

AN OVERVIEW OF JAPANESE CULTURE AND ITS IMPACT ON THE WORLD THROUGH ENTERTAINMENT INDUSTRY
Dr.Pradeep S Raj1, Hemanth S Shankar2
1HOD,Department of Languages, IFIM College, ,Electronics City,Bangalore
Email:drpradeep.s@ifim.edu.in
2BA 6th Semester Student, IFIM College, Electronics City, Bangalore
doi: 10.33329/ijelr.8.3.22
22-28

VASSANJI'S AMRIIKA: A KALEIDOSCOPE OF IMMIGRANTS' DILEMMA
Dr. Sonia
Assistant Professor, Dept. of English, Hindu College, Sonepat
Email: soniaphougat8@gmail.com
doi: 10.33329/ijelr.8.3.29
29-36

UGLY DUCKLING TO A SWAN: TRANSFORMATION OF VERONIKA AS PORTRAYED IN PAULO COELHO'S VERONIKA DECIDES TO DIE
EZHIL G1, T K HEMALATHA2
1Research Scholar, Nirmala College for women, Coimbatore, Tamilnadu.
2Associate Professor, Department of English, Nirmala College for women, Coimbatore, Tamilnadu
doi: 10.33329/ijelr.8.3.37
37-38

SPIRITUALIZING LIFE: A STUDY OF THE VACHANAS OF AKKAMAHADEVI
Dr. BASAVARAJ TALLUR
Assistant Professor of English
Government First Grade College, Dharwad – 580008.
doi: 10.33329/ijelr.8.3.39
39-48

AL-BARADOUNI'S AUDITORY IMAGERY TO THE STRUGGLES OF YEMENI WOMEN
MOHAMMED HEJASH
Research Scholar, Lucknow University, India
& English Language Lecturer, Albaydha University, Yemen.
doi: 10.33329/ijelr.8.3.49
49-54

CULTURE AND GENDER IN TRANSLATION: DEFINING THE TRANSLATION STRATEGIES AND DEMYSTIFYING THE IDEOLOGY(S) OF THE TWO ENGLISH TRANSLATIONS OF THE ODIA NOVEL BASANTI
JHARANA RANI DHANGADAMAJHI
Assistant Professor, School of English, Gangadhar Meher University
Sambalpur, Odisha.
doi: 10.33329/ijelr.8.3.55
55-64

SOCIAL UPLIFTING THROUGH LANGUAGE: A STUDY OF HALF GIRLFRIEND AND ENGLISH VINGLISH
SHAHZAD MEHAR
Post Graduating Student, Pondicherry Central University.
doi: 10.33329/ijelr.8.3.65
65-68

NOVEL AS CONTEMPORARY BANGLADESH HISTORY: A THEMATIC STUDY OF TAHMIMA ANAM'S A GOLDEN AGE
ARABATI PRADEEP KUMAR
Associate Professor of English, Anurag University, Hyderabad, Telangana state.
doi: 10.33329/ijelr.8.3.69
69-75

IDEOLOGICAL REPRESENTATION OF CREATIVE AND ALIENATED LABOR IN RUPABORIR PALAS, AN ASSAMESE NOVEL
SHIVAJIT DUTTA
Research Scholar, Dept. of Humanities and the Social Sciences
IIT, Guwahati & Assistant Professor, Doomdooma College,
Rupai Siding, Tinisukia, Assam, India.
doi: 10.33329/ijelr.8.3.76
76-85

A HISTORICAL STUDY OF DALITS AND THEIR OPPRESSION IN BABURAO BAGUL'S FICTIONAL WORLD
Dr. GHANSHAM SARDAR BAVISKAR
Associate Professor & Head, Department of English
RNC Arts, JDB Commerce & NSC Science College, Nashik.
doi: 10.33329/ijelr.8.3.86
86-90

SCULPTURING AND FORMULATION OF THE MOTHER'S CHARACTER IN NAWĀL AL-SA'DĀWĪ'S IMAGINATION;
A DIALECTIC OF ABSENTING OR PROBLEMATICS OF ABSENCE –
A COMPARATIVE STUDY
Dr. HANAN BISHARA
The Academic Arab College for Education in Haifa, Israel
Email:hanan-b10@bezeqint.net.
doi: 10.33329/ijelr.8.3.91
91-104

DEFYING THE CASTE AND CLASS HEGEMONY: A STUDY OF RABINDRANATH TAGORE'S PLAYS
Dr. SEEMA BANTA
Asst Professor in English, Dept of Applied Sciences and Humanities
University Institute of Technology- HPU, HP-171005.
doi: 10.33329/ijelr.8.3.105
105-113

WESKER'S PLAY THE FOUR SEASONS: A NARRATIVE OF LOVE, BETRAYAL AND SEPARATION
ANKITA
Ph.D Research Scholar, Department of English,
Lalit Narayan Mithila University, Darbhanga, Bihar, India
Email: ankita.88shri@gmail.com.
doi: 10.33329/ijelr.8.3.114
114-117

REVISITING THE MAHABHARATA: A STUDY OF CHITRA BANERJEE DIVAKARUNI'S THE PALACE OF ILLUSIONS AND SIVAJI SAWANT'S MRITYUNJAYA
NANDHITHA. U. M
Assistant Professor of English, Gurudeva College of Advanced Studies, Koyilandy, Kozhikode, Kerala
Email: nandhitha.anju6@gmail.com.
doi: 10.33329/ijelr.8.3.118
118-124

FOUR WHEELS OF THE CHARIOT: THE ENGLISH NOVEL FROM RICHARDSON TO LAURENCE STERNE
ARIF MAHAMMAD CHAPRASI
Research Scholar (Ph.D), Department of English
Seacom Skills University, Shantiniketan, West Bengal.
Email: arifmahammad25@gmail.com.
doi: 10.33329/ijelr.8.3.125
125-127

PERFORMANCE APPRAISAL: AN INDISPENSABLE TOOL FOR EMPLOYEE RETENTION
Dr. PRIYANKA SHARMA
Associate Professor, Department of HS&S, KIET Group of Institutions Delhi-NCR.
doi: 10.33329/ijelr.8.3.128
128-130

PORTRAYAL OF WOMEN CHARACTERS IN JANE AUSTEN'S NOVEL- EMMA
MADHURYA SAHITI1, BOB NATHANAEL2
1Student, IFIM College, Bengaluru
Email:madhuryasahiti@gmail.com
2Assistant Professor, IFIM Law School, Bengaluru
Email:bob.nathanael@ifim.edu.in.
doi: 10.33329/ijelr.8.3.131
131-133

A THEMATIC STUDY OF H. G. WELLS'S "THE WAR OF THE WORLDS"
Dr. ANURUDDH SINGH SENGAR
Associate Professor
Bansal Institute of Engineering & Technology, Lucknow
E-mail: singhanuruddh899@gmail.com.
doi: 10.33329/ijelr.8.3.134
134-145

EMERGING TRENDS IN THE POETRY OF SMITA AGRAWAL
JAGDISH DAWAR1, Dr. ROOBLE VERMA2
1Research Scholar, School of Studies in English, Vikram University, Ujjain (MP),India
2 Associate Professor, School of Studies in English, Vikram University, Ujjain (MP) India.
doi: 10.33329/ijelr.8.3.146
146-151

CULTURAL ROOTLESSNESS AND DIASPORIC SENSIBILITY
IN JOHN MAXWELL COETZEE'S FOE
SWAPNILA
Research Scholar
Department of English & MEL
University of Lucknow, Lucknow.
doi: 10.33329/ijelr.8.3.152
152-158


Please note that this journal issue is currently in development and this table of contents is tentative.

IJELR Highlights
Country of Publication: India
Established : 2014
Publisher: KY Publications. India
Frequency: Quarterly
Publication Dates: March, June, Sept, and December
Language : English
Format : Print & Online
Scope :English Literature, ELT, Translational Studies,Linguistics, etc.,
Author Fees : Yes
Open Access: Yes
Review: Blindfold
Refereed: Yes
Abstracted: Yes
Indexed: Yes
Policy: Peer-reviewed,
Peer Review Time: 7-14 working Days
Review process: three step process
Step 1: Checking for plagiarism with latest softwares
Step 2: Review by external examiner
Step 3:Reviewed by Editor-in-chief/Editorial Board MemberSuper Express Mode:1-2 working Days
Submission Via E-mail Attachment: editorijelr@gmail.com, editorkypublications@gmail.com
Focus and Scope
IJELR publishes original papers, review papers, conceptual framework, analytical and simulation models, case studies, empirical research, technical notes, and book reviews in the fields of:
Comparative Literature

Critical Theory

Cultural Studies

CALL

Discourse and Inter language Pragmatics

Discourse and Organization

English Literature

ELT and Related studies

ESL, ESP,EFL etc.,

Interdisciplinary Approaches in Literature

Interpreting Studies

Literary Studies

Literary Theory and Cultural Studies

Literature and Media

Literature in Translation

Translation in Literature

Translation Studies

Translation Studies

Translation and Globalization

World Literature

And other related themes
Types of papers Accepting
> Original Research Articles
> Express Papers: Research Article Needs to Publish within short period (2-3 working days after submissions)
> Review Articles
> Short Communications
> Case Studies
> Letters to the editors and book reviewers
> Abstracts/Full Papers of Seminars and symposia will also consider for publications

This work is licensed under a Creative Commons Attribution 4.0 International License.
©Copy Right www.ijelr.in, Andhra Pradesh, India
Published by
KY Publications, Bharathpet, Guntur,Andhra Pradesh
India